Bahamas Cruising Chef's Selection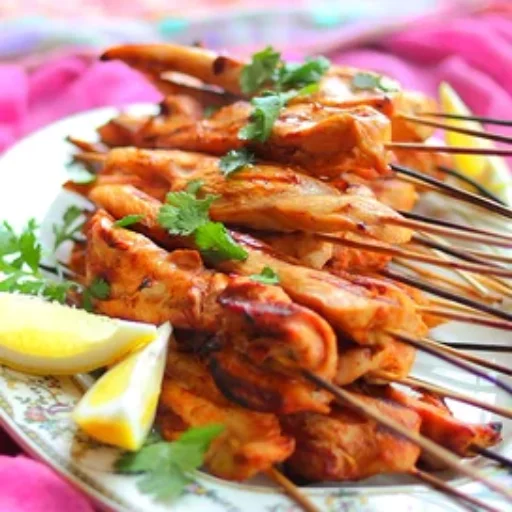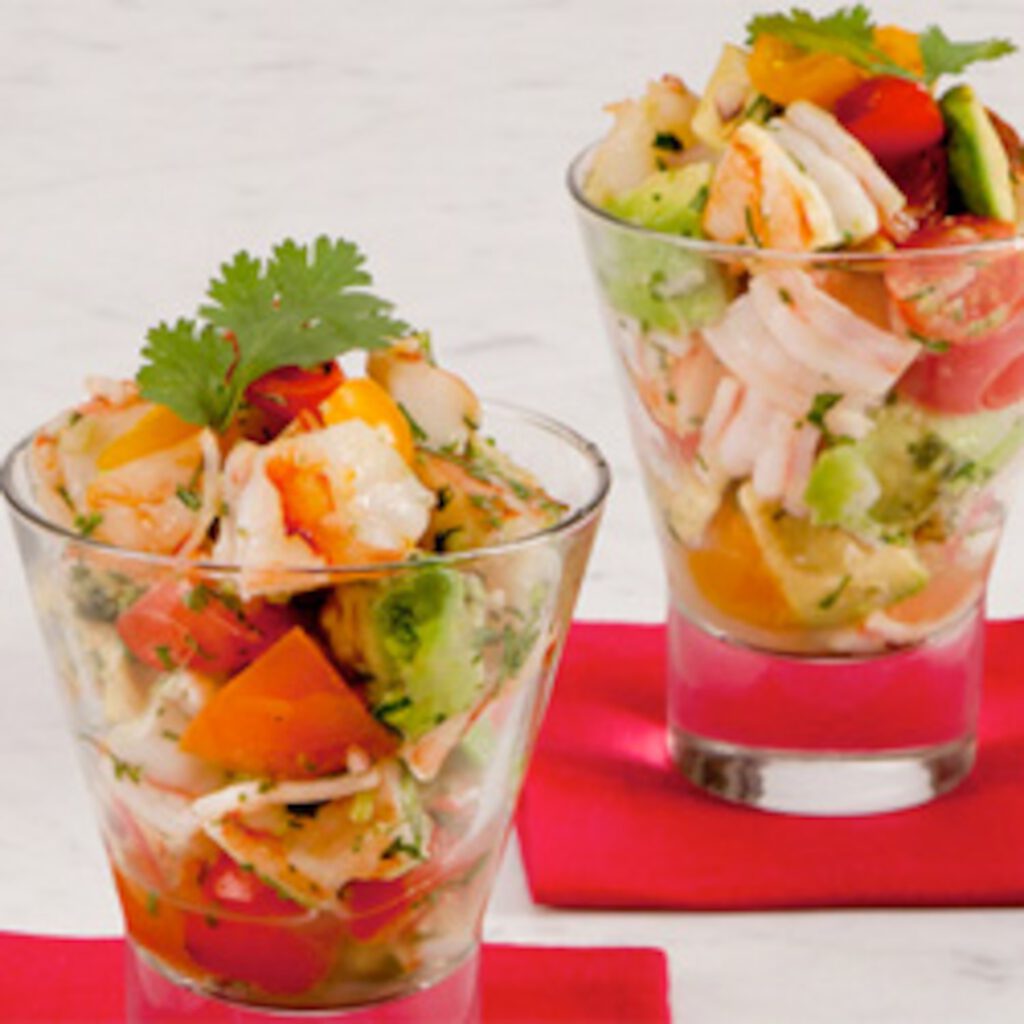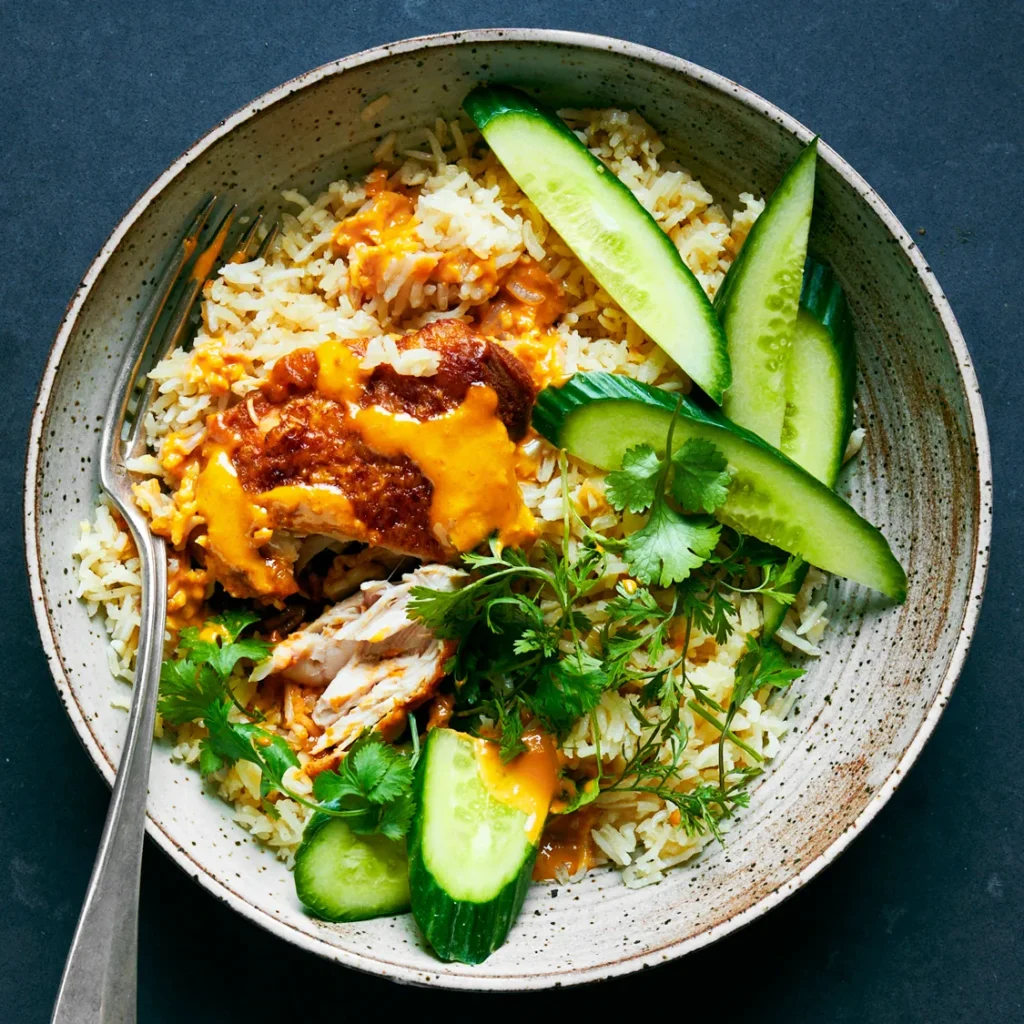 Here are our selections for you to choose from. We can cook many more and anything you request or would like to substitute, and as long as the ingredients are available in the Bahamas! Vegetarian, Pescetarian, Vegan and other dietary needs welcome, we can change menu items accordingly.
Please note that many foods (for example gluten-free or kosher) are not available in the Bahamas. However, you may bring them for us to prepare.
We enjoy cooking for all! Suggestions always welcomed.
---
Breakfast
Continental and cooked served every other day or as requested. Fresh tropical fruit salad, and toast and bagels (except with cooked breakfasts that incorporate starches) served with breakfast every day.
Continental
Fresh Baked Breads, Bagels or Toast with Cream Cheese, Jellies, Marmalades, and Butter
Boat-madeYogurt: Plain, Greek or flavored
Cereals and Granola
Fresh Tropical Fruit Salad
Cooked Breakfast 
Caribbean rum-soaked French Toast: Boat-baked Coconut Cinnamon Bread covered with French Bread Eggs, served with Grilled Bananas and Coconut Rum
Chef's Breakfast Sandwich: Turkey Breast, Melted Cheese and Sunny-Side up Eggs topped with crispy Bacon, piled on Fresh Baked Bread smothered in Pepper Salsa
Gordon Ramsay's Favorite Creamy Scrambled Eggs with Grilled Tomatoes and Grilled Bacon, served with Toast
Chef's Greek Omelets filled with fresh Tomatoes, Spinach, Feta Cheese, Garlic, Onions and Special Sauce
Salmon Bagel: Smoked Salmon, Cream Cheese, Capers and Red Onion on a toasted Bagel, accompanied by Cucumbers and Arugula
Frittata Egg Muffins: Chef's Selections Egg Muffins served with Roasted Breakfast Potatoes
Tasty Dawn: Savory Breakfast Tortillas or Frittatas with Baked Vegetables and Cheese
Shakshuka: Runny Eggs on a Tomato and Vegetable Feta Medley, served with a side of Fresh Avocado
Egg-In-A-Hole: Soft Set Egg with Spinach and Bacon in a Thick Slice of Boat-Baked Whole Grain Bread
Avocado Bliss: Avocado Toast with Egg, Arugula & Bacon
Mexican Morning: Breakfast Burritos made to order
Tomatenbrot: Tomatoes, Onions and Sunny Side Up Eggs on Fresh Baked Crusty Whole Grain Bread
Indian Sunrise: Scrambled Egg Curry Wraps
Sweet Beginning: Banana Pancakes with Caramelized Bananas and Maple Sirup
Seasonal: Lobster Scrambled Eggs: Melt-in-your-mouth Lobster bites in Scrambled Eggs with fresh herbs
---
Lunch
Ceviche
Fresh Fish and Other Seafood "Cooked" in Lime Juice and Mixed with Chilli, Cilantro, Peppers and Onion, Served with Fresh Baked Bread
Caesar Salad
Chicken, Local Fish or Shrimp blackened on a Classic Caesar Salad with Homemade Croutons and Dressing, Fresh Baked Bread
Mahi Reuben
Open-Faced Mahi Mahi Reuben made with home-made Sauerkraut
Tuna Salad & Pickled Onions
Served with Lettuce, Sliced Tomatoes and Fresh Baked Bread
Caprese Delight
Tomatoes, Mozzarella, Boat-grown Basil, Balsamic Reduction, Fresh Baked Garlic Bread
Greek Luncheon
Greek Salad, Fresh Grilled Turkish Bread Topped with Herbs and EVOO, Tzaziki
Angler's Pesto
Shrimp Pesto Pasta with Roasted Red Peppers and fresh off the boat Basil
Guacamole Salad
Tomato, Cucumber, Onion and Avocado Salad, Fresh Baked Ham and Cheese Bread
Garlicky Skewers
Vegetable and Shrimp, Chicken, Local Fish or Steak Grilled Skewers, Aioli Sauce
Quesadilla Special
Flour Tortillas Filled with Cheese, Grilled Chicken and Grilled Vegetables, Chef's Special Sauce
Spinach and Artichoke Melts
A Tasty Combination of Spinach, Artichokes, Onions, Garlic and Cream Cheese on Fresh Baked Bread, Broiled with Melted Cheese
Crab Cakes
Savory Crab Cakes over salad with mustard-horseradish dressing
Caribbean Bisque
Chef's Selection Fresh Made Soup
---
Dinner
Appetizers
Shrimp Avocado Cocktail
Mango Salsa & Corn Chips
Baked Feta with Olives and Sun-Dried Tomatoes
Tonnato over Veal, Turkey or Vegetables
French Tuna Rillettes
Brie and Pepper Jam Canapes
Stuffed Peppers or Jalapeños
Tomato and Mozzarella Caprese with Fresh Basil
Shrimp Salad
Buffalo Chicken Pinwheels
Creamy Whipped Feta Dip & Crackers
Bruschetta Deluxe
Lobster or Shrimp Toasts with Avocado and Cayenne Pepper
Chicken and Cheese Niblets
Mains
Island Matecumbe Catch
Grilled Tomato Balsamic Grouper or Local Fish, Roasted Vegetables, Green Salad
Qaliyeh-E Khorma
Spicy Sweet-And-Sour Fresh Catch with Dates over Rice, Pickled Cucumber-Onion-Coriander Salad
Chicken Lazone
Chicken in a Creamy Sauce over Linguini, Avocado & Tomato Salad
Taco Tuesday
Local Fish & Shrimp Tacos, Fresh Guacamole, Salsa and Fixings, Mexican Rice
Spaghetti Alla Nerano
Everybody's Favorite! Spaghetti in a Light Tangy Cheese Sauce with Grilled Zucchini, topped with Parmesan and fresh Basil
Thai Basil Delight
Thai Basil Beef or Chicken with Peppers and Garlic, Coconut Rice, Thai Cucumber Salad
Lemon My Catch
Fresh Fish and/or Lobster Baked on Lemon Slices with Lemon Garlic Butter, Rosemary Roasted Red Potatoes, Spicy Corn
Chicken Dijon
Sautéed Chicken lightly breaded in Dijon Mustard and Panko Crumbs, Vegetable Medley, Peas and Rice
Greek in Paradise
Spaghetti with Garlic and Olive Oil, Greek Salad with Tomatoes, Cucumbers, Feta Cheese, Olives and Greek Peppers in a Tuna Vinaigrette
Shrimp Feast
Garlic Butter Shrimp, Penne Pasta, Fresh Baked Garlic & Herb Bread
Chef's Special Curry
Red Thai Curry over Rice, Fresh Baked Naan Bread
Balsamic Chicken
Chicken Breasts in a Creamy Balsamic Reduction, Pasta
What's Your Fancy?
Boat-baked Flatbread a la Carte. Choose from White or Tomato Sauce and available Toppings and Cheeses.
Mediterranean Tuna Capellini
Lemony Sauce with Tuna, Canellini Beans, Capers, Olives, Parmesan Cheese and Fresh Herbs over Capellini Pasta
Cayo Largo Steak
Grilled Steak, Parmesan-Coated Potato Wedges or Potato Gratin, Vegetables
Highbourne Gratin
Sheet-Pan Shrimp Gratin with a Creamy Sauce, Fresh Dipping Bread
Chef's Style Monglian
Mongolian Beef or Chicken over Seasoned Rice
Peanut Delight
Gingery Chicken Drums and Rice with Fresh Sliced Cucumbers, Cilantro and Creamy Peanut Sauce
Seasonal Entrees:
Conch Shack
Fresh Cracked Conch and Peas and Rice. A Bahamian Classic!
Cat Island Mac
Lobster Baked Macaroni and Cheese
Dive Right In
Fresh Captain Caught Lobster Dinner
Desserts
Fresh Baked Brownies and Ice Cream
Classic Bananas Foster
Wacky Chocolate Cake
Apple Streusel Cake
Classic Lemon Cheesecake
Pan-Fried Cinnamon Bananas over Ice Cream
Black Bottom Cupcakes
Assorted Cheese Board with Roasted Pepper Jelly on Crostini
Coconut Rice Pudding with Rum Glaze
Dulce de Leche
Rum Raisin Banana Bread
Pecan Pie Bars
---
Drinks and Cocktails
Drinks
These are our Signature Drinks and Cocktails included in your cruise. If you have any special wishes, please be so kind as to bring the drink or ingredient with you, as many choices are not available locally in the Bahamas.
Local Bahamian Beer
Kalik & Kalik Light
Sands & Sands Light
Red House Wines
Cabernet Sauvignon, Chile
Smooth yet medium-bodied. Black cherry and bright red currant, hints of cedar and vanilla.
or Cabernet Sauvignon Bold, Chile
Bold, rich and dark. Intense fruit flavors, smooth velvety tannins
Pinot Noir
Fruity. Bouquet of cherry pie, hint of savory herbs. Rhubarb, black cherry and clove followed by a brisk finish.
White House Wine
Sauvignon Blanc
Refreshing. Zip of citrus, melon and a touch of minerality.
Cocktails
Rum Punch
It's What They Drink in the Bahamas!
White Rum, Dark Rum, Tropical Juices & Grenadine
Dark & Stormy
A Classic Sailor Drink!
Dark Rum, Ginger Beer & Fresh Lime
Margarita
Tequila, Orange Liqueur, Lime Juice and Agave Syrup, Shaken with or without a Salt Rim
Sea Breeze
Vodka, Grapefruit Juice, Lime Juice and Syrup
Pina Colada
Pineapple Juice, Cream of Coconut and Rum
---
anya@exumascruises.com * (305) 394-2314